RTC Based Lubrication Timer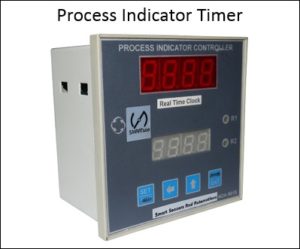 SMARTsaa offers RTC based lubrication timer for switching ON and OFF the lubrication process at predetermined time. RTC based timer makes this operation very easy and user friendly. This timer can also be used for many other applications for switching the device on and off at specified time.
All these functions can be selected and programmed using display and feather touch switch combinations provided on the front panel.
APPLICATION
Lubrication timer for machines
ATM canters
Computer serving room
Street light controlling
Garden light controlling
Display panels
Cooling cabins
SPECIFICATIONS:
Type : SMARTsaaLT
Supply                : 230 V AC
Size                     : Front Panel mounting type / Wall mounting type
Contact rating   : 1 C/O relay contact rated for 5 Amp resistive at 230 V AC
No of Events      : 12 ON and OFF operations per day
Display                : Real time clock
Setting                : Front key pad